Funny Crazy Ernie News and Humor plus
Mega Fetish and Fantasy Cheap Phone Sex
for February 2011
Our daily comedy news comments:
Some very serious and some naughty XXX nice comedy!
Adults only live phone sex chat CLICK HERE
CRAZY ERNIE FOR PRESIDENT IN 2012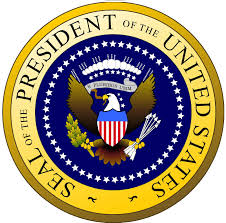 "I promise I WILL NOT STEAL as much as those before me."
"I promise I WILL NOT LIE as much as those before me."
"I promise I WILL NOT CHEAT as much with other women as those before me"
"And, I PROMISE many more friendly guys/gals on adult .69 cent phone chat - 1-888 click here."
Send us the funniest joke you have ever heard
(we may post it)
VISIT CRAZY ERNIES ONLINE STORE
mugs, tshirts, cards and more
enter store here
---

BREAKING NEWS AMBER ALERT BULLETIN
HELP - COURTESY OF CRAZY ERNIES BLOG
Help Police find Hailey Dunn from Colorado City, TX
missing since December 27, 2010
13 years old - high school cheerleader
If you see her please CONTACT THE POLICE IMMEDIATELY
She may be in danger - PLEASE HELP

---

Chat with a friend today
Visit our blogs previous months here
---

February 9, 2011 update
Crazy Ernies strange BUT TRUE story
In the next year or so you will see lots of nuts like this one carrying signs
saying the World is coming to an end. Below is a very strange story of something
that happened to Crazy Ernie.
CRAZY ERNIE sez: We all know, as it has been published many times, that according to writings in Aztec and Peruvian cultures that the world as we know it will all end on December 21, 2012. It has been written on cave walls 1000's of years ago that 12-21-2012 is it ... THE END. Many people believe this to be a fact and are preparing for it. Many people will live it up, give their earthly possessions away and do lots of stupid things working up to that date. What is your thoughts???
CRAZY ERNIES true story: About 15-16 years ago, around 1995, I was reading a National Enquirer magazine and came across an article that claimed it could project when YOU were going to die. The article had lots of questions to answer to figure out when your last day on earth would be. Questions like: 1) Do you smoke? 2)What is the month, day and date of your birth? 3)How old was your mother and dad when they died? 4)Do you drink alcohol and how much? 5)How many auto accidents have you been in? 6)How tall are you? 7)How much do you weigh?. There were about 50 questions in all and at the end you were given a formula to figure out your date of death. Guess what ... MINE WAS 12-21-2012. Yup, the exact same date as the Mayans, Aztecs and others predicted the world will end. My first thought then was ... does it come out to the same date for everyone???? Soooooo, I did it 3-4 more times using some friends information. The dates ALL came out different. Hmmmm. That really had me surprised and even today I think about the weirdness of it.
Chat with a Tranny He/She LIVE right now
1-888 click here
---

February 8, 2011
Life at home in Pakistan slums
Crazy Ernie sez: A Pakistani immigrant goes to a Doctor and says "I feel terrible".
The Doctor says "You need to pee and poop in a bucket for a week, throw in a dead fish and a rotting cabbage. Put a towel over your head and inhale the vapours for 3 days".
The man does this and goes back to the Doctor and says "I feel wonderful!! What was wrong with me?"
Doctor sez: "You were homesick."
Chat with a Tiny Teen girl LIVE right now
1-888 click here
---

February 4, 2011 UPDATE
Crazy Ernies Big Titties lifetime dreams

CRAZY ERNIE sez: "When I was 13, I hoped that one day I would have a girlfriend with BIG TITS. When I was 16, I got a girlfriend with big tits, but there was no passion, so I decided I needed a passionate girl with zest for life. In college I dated a passionate girl, but she was too emotional. Everything was an emergency; she was a drama queen, cried all the time and threatened suicide. So I decided I needed a girl with stability. When I was 25, I found a very stable girl but she was boring. She was totally predictable and never got excited about anything. Life became so dull that I decided that I needed a girl with some excitement. When I was 28, I found an exciting girl, but I couldn't keep up with her. She rushed from one thing to another, never settling on anything. She did mad impetuous things and made me miserable as often as happy. She was great fun initially and very energetic, but directionless. So I decided to find a girl with some real ambition. When I turned 30, I found a smart ambitious girl with her feet planted firmly on the ground, so I married her. She was so ambitious that she divorced me and took everything I owned. AND NOW, I am older and wiser now, and I am looking for a girl with BIG TITS.
Chat with a Big Tittied girl LIVE right now
1-877 click here
---
Got a personal comment or a joke:
(we may post it)
Have some personal fun chatting with our special girls and guys today
(all phone sex fantasies and fetishes covered - just ask the phone sex operator)
PLEASE: MUST BE 18 YEARS OLD AND OVER
Multi fetish Toll Free .69 cent phone sex - 1-888 click here
Multi fetish Toll Free .99 cent phone sex - 1-888 click here
Flat rate Toll Free fantasy phone sex - 1-800 click here
Gay fetish phone sex - 1-877 click here
Transsexual fetish phone sex - 1-888 click here
Print out Master Phone Sex List Click Here
List contains 100's of different fetish numbers.